Premiere of a new season of BSC–Two hours of waterboarding through training montages and wannabe influencers declaring their love for a man they haven't even met yet –It's always a bit of a hassle. Our new bachelor is Zach Shallcross, and the recurring line from the contestant's gushing introductions is that he has "nice eyes." Many women also refer to themselves as the "future Mrs. Shallcross," which isn't exactly the tip of the tongue.
"Some people say, why me?" Zack admits in his voiceover. It's a fair question, one you asked. Host Jesse Palmer says they chose him because "he's just a real guy who came here looking for love and love alone." Sure, Jean-Zac is as nice and generic as most of the guys who filled bachelor shoes before him —The kind of guy who says "freak."But he does have one concern (at least, mine): He's related to David Puddy.
If you don't remember this from Zack's unremarkable run in the final season of The BacheloretteI will refresh your memory. On his hometown date, his Uncle Pat spoke in an amazingly deep voice that made me look up from my phone and say, "Is that David Buddy?" yes! Zack's uncle is Patrick Warburton, who played Elaine's on-again, off-again boyfriend Seinfeld. This is never addressed in the show but lives rent free in my mind. I was hoping for a full clip with Uncle Pat at the premiere. Unfortunately, he didn't show up.
We got a counseling session from Sean Lowe, the only man in the show's history to still be with his chosen winner. I'll admit I'm a sucker for Sean Lowe and the vacant way he smiles like a human golden retriever. His season (all the way back in 2013, yikes) was the first I watched BSCAnd you won't forget the first time. Why not host this show now?
G/O Media may earn a commission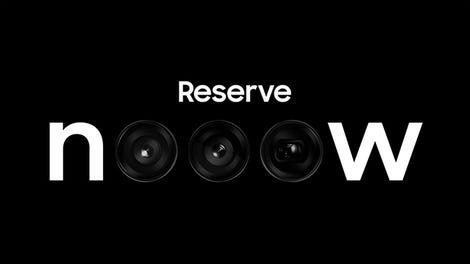 Up to $100 credit
Samsung Reserve
Reserve the next gen Samsung device
All you need to do is sign up with your email and boom: credit for your preorder on a new Samsung device.
The producers clearly want us to connect Zach with Sean. He's ready to settle down! He wants a family! He's a Good Guy™! Five minutes into the episode, my three-year-old got out of bed to go to the bathroom and then called down that he had pooped and needed me to come wipe his butt. Are you really ready to settle down, Zach? Are you ready to be responsible for wiping someone else's butt?
The final line from Zach before we transition to meet the women: "Do I deserve this? I don't know." Perfect. No notes.
We then meet a lot of nurses and content creators and medical sales reps in their mid-twenties. Zach has already met five of them on After The Final Rose, a detail I didn't remember because my brain refuses to retain information about The Bachelor for longer than three months. One of them, Briana, already has a rose (referred to as "America's rose"), so she's safe. Another, Bailey, tried to get him to remember her name by rhyming Bailey with daily, and he then called her Bailen. For the rest of the episode, my husband referred to her as either Balon Greyjoy (game of thrones) or Balin (The hobbit).
There's also Christina, who has five– He is a year old and looks like a potential villain; Rodeo Girl Brooklyn. A philanthropic family therapist. It's hard to look cool in the front of a video unless you've survived tragedy or are working with kids. On the entrances of the limousine!
The first car stopped and all the girls screamed "Zack!" at the top of their lungs before exclaiming, "I am beautiful. I am confident. I am strong." In unison as if they were having a seance. First up is Jess, and she's so gorgeous that she looks like she could play a 15-year-old on the CW show. Her lack of hair extensions and extreme contouring makes me want to be rooting for her, which is what the producers want me to feel like. "Amazing smile, so beautiful," Zach says to herself as she enters the house. I know they're forcing him to do this for narrative purposes, but it still seems very weird.
There are some normal entrances, but then we suffer from the usual gimmicks. Someone makes him drink maple syrup. Another looks at her crotch and says she knows everything is bigger in Texas. Girl bringing a pig. Christina arrives on a party bus. Vanessa heads out for Hooters in New Orleans. They all blend together. Billy (Balon/Balin) reminds him of the time he forgot her name, and it gets worse because they have one of the most awkward first kisses I've ever seen on this show. He promises to remember her name, but how funny it would be if he exclaimed, "See you later, Brenda!" as entered?
Brianna is the last to arrive, and she wears a gorgeous red dress covered in roses to match the rose she already has. Good brand, Brianna. Zack says he loves her confidence, and he doesn't understand how easy it is for a woman to project confidence when she feels secure. Once inside, Jessie pops up to ask Zack if he feels like he just met his wife. He says, "No, actually, do you have any more?" I'm just kidding. In fact he says, "My gut is telling me…Maybe you did."
Zach entered the mansion to address his group of 30 women and began by saying, "I am just a guy who loves family and football, And frozen pizza." This was made worse by the fact that he had clearly rehearsed this speech and decided that this was a winning opening line. The rest could be cut and pasted from any other opening Bachelor's Toast, and then the night is a blur of get-to-know-you tricks and first kisses. Zack and Katherine bond over how "weird" they are, and is there anything worse than two sexy people insisting that they are actually weirdos? Kristina lures him onto the party bus for a game of compatibility questions, including "DrInosaurs or dragons? (Zach prefers dragons, which disappoints Christina.) One of the women makes him show his future father Bona By changing diapers on a baby doll that appears possessed. Get this thing in M3GAN sequel.
His first impression goes to Greer, who puts on an incredible play by talking about how much she wants to settle down in Austin, the city where he's staying. Their kiss develops into a kissing session that sparks the most hilarious moment of the night. "Who is this?" someone asks while trying to catch a glimpse of who Zack is kissing. "It's that girl!" Another woman screams.
Because this episode has to follow the same beats as every premiere, someone has to do the crazy part, and that person is Madison. They have a normal conversation, but her obsession with making a first impression causes her to pull him a second time and go in for a kiss that they both immediately realize is horrible. "I'm going to let you go," Zach says to end their conversation the same way I do when I'm on the phone with someone I no longer want to talk to. Madison spends the rest of the night flailing until he confronts Zack just before the rose ceremony, forcing him to dump her minutes earlier than he was going to do anyway. "I can't believe I gave up my life for him!" She cries to the producers in the aisle. girl.
It's finally time for the rose ceremony and the next day is all in full bloom. The sun is shining in the sky and he is distributing roses. The people who go home are people we're not invested in, surprise! Once they're gone, Zack says he's here to find his best friend, who will obviously be the tagline of the season. I hope he's Zack's real best friend.Maybe some dude named Mike he's known since high school –Mildly annoyed every time he appears.
Stray notes
I'm going to need them to stop calling him "Zach the Snack".
"Of course, the fairway was flooded," Jesse says in his introduction. Is that what they do? Is this something people do?
As I'm set to prove that Bachelors are always forgotten, it took me at least 30 seconds to remember who the last Bachelor actually was. Remember Clayton?
"what do you drink?" Someone asks Madison out after her nasty kiss with Zack. "not enough." No, that's definitely enough! Someone cut it!
Kimberly tries to comfort Madison by saying her makeup is OK, which is a term I haven't heard anyone use since 2015.
Jesse said to Zach, "A lot happened tonight." I did? Nobody disclosed her boyfriend at home. Nobody brought the playbook. Nobody got into a fight! It was a very ordinary, uneventful night!